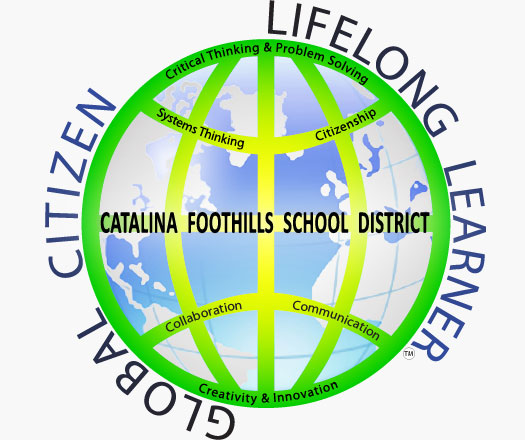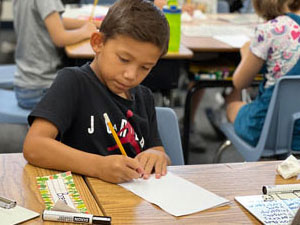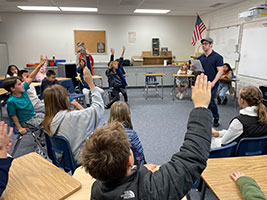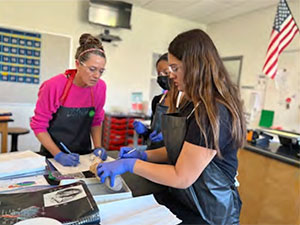 Profile of a CFSD Graduate

The "Profile of a CFSD Graduate" is a collective vision that articulates the district's aspirations for all students. It reflects the qualities that make our graduates unique and prepared for success in a competitive world. We are excited to show you what this educational experience looks like in action.

Curriculum Revision & Adoption
Through collaborative efforts with educators and administrators, the Catalina Foothills School District (CFSD) renews and/or designs its K-12 curriculum standards and programs on a rotating basis. CFSD standards are articulated from kindergarten through high school and align with Arizona's Academic Standards and related national standards. A formal and comprehensive process is used to design system-wide K-12 educational programming that enables all students to learn at challenging levels. We strive to offer high quality curriculum resources that support evidence-based instructional practices in our classrooms. All standards and programs are approved by the governing board
How does CFSD make this work visible?
CFSD focuses on learning for transfer and the development of six "deep learning proficiencies" (DLPs), in addition to the academic knowledge and skills expected of all CFSD students. Every PreK-12 student is provided with multiple opportunities to demonstrate growth toward appropriately challenging learning goals, and to transfer their learning by addressing novel or non-routine tasks and problems.
Transfer Goals highlight the effective uses of understanding, knowledge, and skill that we seek in the long run; i.e., what we want students to be able to do when they confront new challenges - both inside and outside of school. CFSD created a small number of overarching, long term transfer goals in each subject area and for each deep learning proficiency. These goals are some of the most important long-term performance outcomes for our students.
CFSD Disciplinary Transfer Goals (PDF) Text Version (PDF)
CFSD DLP Transfer Goals (PDF) Text Version (PDF)
CFSD's six "deep learning proficiencies" are Citizenship, Communication, Critical Thinking and Problem Solving, Collaboration, Creativity and Innovation, and Systems Thinking. The district developed a set of rubrics (K-2, 3-5, 6-8, 9-12) for each "proficiency" with specific performance areas and indicators that are used for teaching and measuring the development of these skills. The rubrics provide a common vocabulary and a continuum of performance across grades K-12.