On November 28, the CFSD Governing Board approved the appointment of Dr. Denise Bartlett as CFSD's next superintendent. Dr. Bartlett will officially assume the role on July 1, 2024, and will continue to serve as associate superintendent until that time. "Denise Bartlett is a shining example of commitment and dedication to public education," says Ms. Jackson, CFSD Governing Board President. Please join us in congratulating Dr. Denise Bartlett as CFSD's next superintendent!

In 7th and 8th grade social studies, students analyze personal finance principles, including the relationship between interest rates, savings, credit, investments, and return. Bringing this learning to life is Ms. Dawn Willman's personal finance case study, where students act as financial advisors to clients in a mock setting. Students examine the factors that influence spending decisions, then present a proposed budget and a detailed set of recommendations to their classmates.
Advancing the Fight against Cancer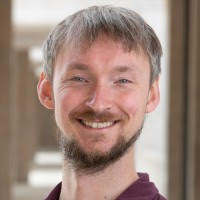 How can we speed up a cancer cell's death? Foothills grad Corey Jones-Weinart '10 is studying one possible answer to this question, through his work as a Postdoctoral Researcher at the Salk Institute for Biological Studies in San Diego, California. He is looking at how a telomere shortening-driven crisis contributes to a cancer cell's death, and he hopes to develop strategies to activate these pathways in cancer cells, leading to their selective elimination. Dr. Jones-Weinert's work is published in the November 2023 issue of Nature. Congratulations!​​​​​​​​​​​​​​​​​​​​​
Emaan Iftikhar, CFHS's nominee for the UofA 2023 Young Women of Impact, was recognized for her commitment to and demonstration of six core values of UofA.

Concert Chorale, Concert Silver and Change of Pace earned the highest possible rating, Superior with Distinction, at the regional Fall Choral Festival hosted by CFHS.

The Sinfonia and Symphonic Strings orchestras performed at the Arizona Band and Orchestra Directors Association Fall Orchestra Festival. Sinfonia earned an Excellent with Recognition and Symphonic Strings earned a Superior with Distinction.

The Marching Falcons represented CFHS at the Bands of America Festival in Flagstaff, AZ. The Marching Falcons returned home having earned 8th place overall and 2nd place amongst the bands from Arizona.

CFHS Varsity and JV Cheer teams both won first place at the Arizona Crown championships.

At the State Championship, Foothills Girls Swim and Dive came in second overall.

Advanced Theatre students represented in the tech challenge by two teams, and one won 2nd place in quickest costume change at the Arizona State Thespian Festival.

CFHS Boys Golf earned four of the 2023 Southern Arizona Boys Golf All-Star awards from All Sports Tucson.

Open enrollment is a state law that allows students to attend schools outside of their resident school if the receiving school has the capacity to accept them. CFSD residents who wish to attend a school other than their home area school must apply under the open enrollment program as well as non-resident families.
Learn More About CFSD Open Enrollment
2023-2024 Open House/Tour Schedule
Kindergarten Show & Tell Events

Special Distinctions